August 10th, 2008
Java .OBJ loader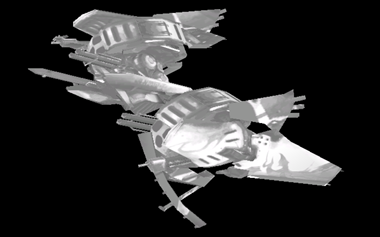 For the next game in C++, I wrote an OBJ Loader. I decided to port it to JAVA and used my favorite Java OpenGL binding for rendition: LWJGL.
Try it and Source Code
Try it(JNLP).
Source Code. The loader has became quit popular, Victor Martin from pixelnerve.com will now maintain it. The source Code is here.
Features
This Java OBJ Loader support:
Groups
Vertex, Normal, Texture coordinate
MTL (material) references.
Texture Loading (including Alpha for PNG)
LWJGL Rendition with DisplayList
This Java OBJ Loader DOES NOT support:
Relative vertex references.
Anything other than GL_TRIANGLE and GL_QUAD polygons
How-To
I extracted the Ikaruga Models to test this loader. If anybody wonder how to do it, this is what you need:
An Ikaruga CD (DreamCast prefered)
A PVR viewer (PVR is the texture format in the dreamcast) ( Use Pvr2png for batch conversion and PVRViewer for special files). A bit or reading about the Sega PVT GBIX format: here
A PVM decompressor (PVR files are stored inside PVM archives). pvmupk will do the job.
A NJ (Sega/DreamCast format object model format, AKA Ninja) reader. I used Exmldnet, but their version is bugged (texture names are truncated among other things). As they were kind enough to publish the source code, I fixed it. Fix was sent but there is no update, so in the meantime you can download the latest version from here.
A lot of enthousiasm ;) !
Screenshots
In case you wonder, the kanji on the right in each screenshot mean "Never give up"...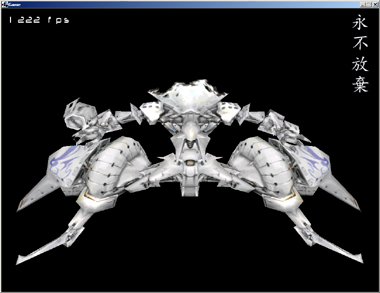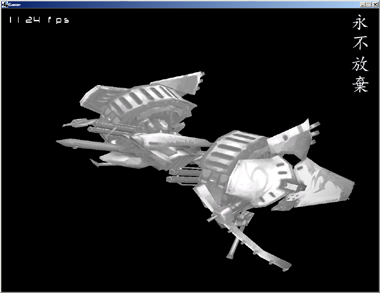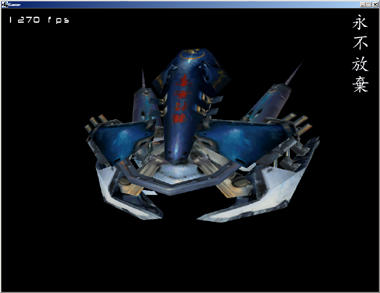 Comments
Fabien Sanglard @2008